Bodegas Carramimbre
Wine tourism
The tour consists of a guided visit to the winery taking in its various installations from the production room to the barrel room, with tasting also available.
Visitors can discover all of the steps in the production process, before finishing the tour by sampling one of the winery's most iconic labels. Tours take in our underground chamber full of barrels where we age wines before releasing them onto the market.
ADVANCE BOOKING REQUIRED
To arrange a tour, please telephone + 34 983 88 06 23 or email visitas@carramimbre.com.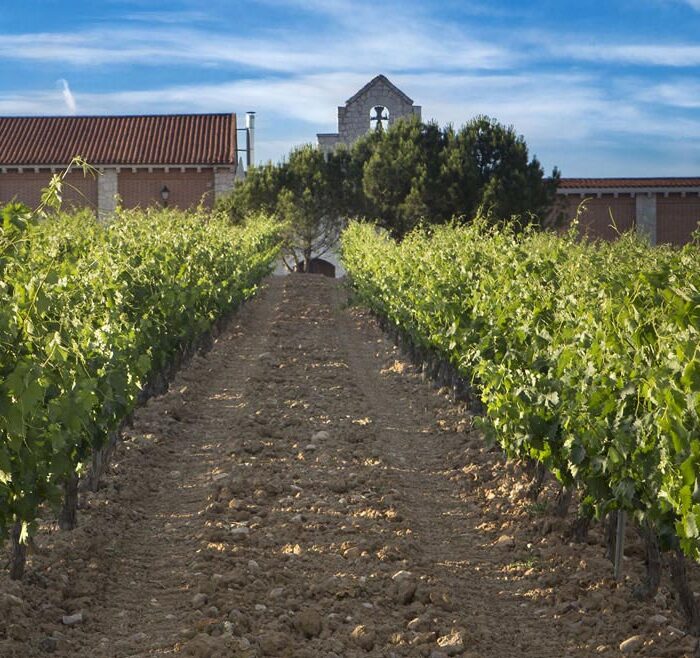 At Bodegas Carramimbre
Enjoy wine at its finest
As taste and quality are paramount at Bodegas Pingón, we are committed to hard work, perseverance and commitment. Wine enthusiasts can experience the entire production process by means of our guided tour through the production and bottling rooms, as well as a third underground section featuring over 1,000 French and American oak barrels.
Tours are held throughout the year and offer distinct advantages depending on the season, from the pruning of the vines in the cold winter days to the beginning of the harvest in the autumn.
Discover
A great wine region
Stretching back to the tenth century, our home region of Valladolid bathed by the River Duero has witnessed and played a significant role in various wars and battles. Rich in history and in vineyards, it makes a truly unique landscape for visitors to discover.